Products
Adorage Magic PC
With more than 17,000 Effects for beginning professionals Editors Adorage - the giant "Special Effect" Collection and THE Effect Software for ambitious and creative Video Editors. Video effects for any occasion - the latest volumes even in full HD: Among the more than 10,000 Effect Templates are countless Securities universally applied. You are now in the prodad.nl Shop! Click here for the Adorage Magic PC products!
Mercalli V2 Pro Plug-in and SAL (Stand-ALone)
Mercalli V2 Pro - Rock-steady video stabilization, no matter how fast the action! Now for Windows ® and Macintosh ® NLEs - Mercalli V2 Pro V2 3D video stabilization plus Rolling Shutter Compensation including Zoom / Schwenk-optimization now in one complete package.. Mercalli V2 - is MORE than stabilize alone Focus entirely on the inclusion of the action, and Mercalli V2 Pro controls the rest.
But the latest Mercalli software, Mercalli V3 and V4 wherein the latter Mercalli version V4 is also available as a plug-in: EDIUS 7 and 8, MAGIX and Vegas.
Click here for the Mercalli Plugin products!
Click here for the Mercalli SAL (Stand ALone) products!
ProDRENALIN
The all-new ProDRENALIN V2 Plus is a dream come true for avid actioncam and aerial drone users and is the perfect tool for refining rough video footage with next-level corrections for warped, shaky & jittery video that is also in need of extensive image cleanup. ProDrenalin Plus handles all that with ease and adds cool filter effects to the video, and new industry-standard palette of editing tools that make advanced clip editing a snap. Simply put, ProDRENALIN V2 Plus can rescue unusable video and transform so-so video into an awesome movie.
Click here to go to the ProDRENALIN products!
ReSpeedr
Creating time-lapse videos and super slow-motion scenes from fast-action video is all the rage these days however the specialized super SloMo cameras for creating them are beyond the price range of average users. Sure, some video editing software packages offer some slow-motion and time-lapse tools but the quality is not always great.
proDAD ReSpeedr is a stand-alone tool for creating amazing super slow-motion video with records of 30,60 or 120 FPS to produce fascinating records with 1000 fps or even more. Source material and cool time-lapse videos using sophisticated frame-blending, optical-flow, and keyframe technologies to achieve fantastic results using video shot on common DSLR, action cameras, even mobile phones. It's even possible to combine both super slow-motion and time-lapse sequences in a single video.
Click here to go to the ProDRENALIN products!
Vitascene V2 Pro
VitaScene V2 Pro Professional Effects: The Extended Edition Without doubt the highest professional quality
extremely fast GPU rendering
interactive preview
efficient process
64-bit compatibility
NLE VitaScene V2 Pro builds on the V1`s trendsetting transition and filter technology, but now the bar even higher by explaining the addition of a host of powerful new effects in stunning broadcast quality.
VitaScene V2 Pro includes over 600 fully customizable effects that can be used independently and speed shown by the GPU rendering of the graphics card. Works great with Adobe ® Premier Pro CS5 and Sony Vegas Pro 64-bit versions, but also with your 32bit video editing software.
Click here for the Vitascene products!
Heroglyph V4 Pro
Heroglyph V4 Pro is the ultimate solution for creative Editors higher demand for advanced video titles and sophisticated text animations Heroglyph V4 Pro is software Captions, Subtitles and to create high-quality, and 2D / 3D Start and Credits,
Animated Backgrounds for use as DVD navigation, spectacular trailers, banners, centerpieces and Teaser trailer animation.
Animated itineraries, object animation, virtual camera movements.
Multivision video walls in 3D space such as slide shows and video presentations.
Playful Ease supports even beginners to professional users in the form of cinematic trailers and usable for TV titles.
Click here for the Heroglyph products!
Creative Pack - extras for Heroglyph Creative Pack 1 t / m 5
The accessories in the Creative Packs are not supplied as standard with Heroglyph V4 Pro, but can be purchased as additional expansion. If a Creative Pack is installed, you instantly have many impressive and easy to adapt to your preferences and Project Templates Handwritten signs the text-in Heroglyph V4 Pro.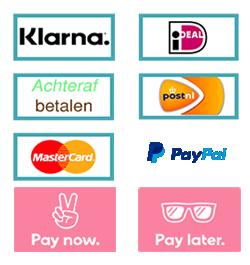 Offers
Mercalli V4 Suite
€ 388,50
€ 358,20